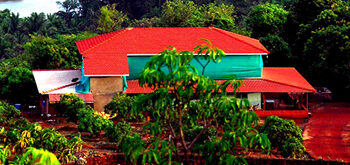 Insight
Ganesh Agro Tourism is centrally located between Ratnagiri and Sindhudurg. All major tourist locations such as Ganpatipule, Pawas, Malvan, Tarkarli etc. are equidistant from Ganesh Agro Tourism.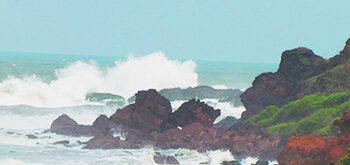 Around the Nature
Ganesh Agro Tourism is just 0.5km away from the sea shore. In fact it is a small hill, with a breath-taking view of the Arabian Sea and even windmills of Devgadh, which are a small distance away.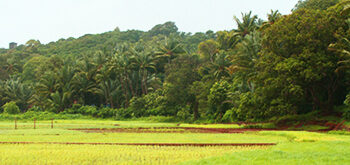 Location
Ganesh Agro Tourism is Away from any polluted city but not disconnected from the world, as you are still well within the range of major mobile networks.
Concept
Agricultural Tourism is the Holidays concept of Visiting a working farm or any agricultural, horticultural, for the purpose of enjoyment, education, or active involvement in the activities of the farm.
Know More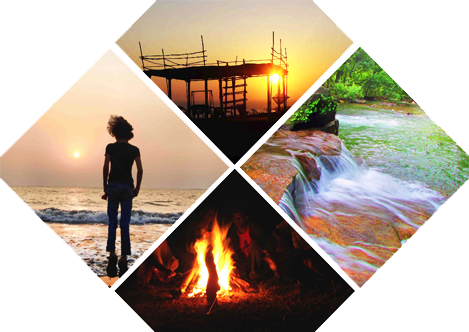 About Ganesh Agro Tourism
"Ganesh Agro Tourism" is a dream project of Mr. Ganesh Ashok  Ranade and family. The farm is 40 Acres of land with more than 2000 plants of Alphanso Mangoes and agro Tourism.  Farm is located in the middle of Ratnagiri and Sindhudurg District. Just 4 km.inside to Mumbai – Goa Coastal Highway, and 30 km.from Mumbai – Goa National Highway. Mango hill is a joint adventure under the guidance of Mr. Ashok Ranade. Farm in a single fencing. After a careful planning and analysis of land, 40 Acres has been developed into commercial farming of Mango plantation.
Places of Interest and Activities
Agro Tourism activities Boating,  Birds and Animal Watching, Mango Canning Factory. There are lot of things the visitors or guests can enjoy in this Ganesh Agro Tourism. Total area under cultivation here is of Approx. 40 acres with thousands of mango trees .
Taste our delicious Meal
In Ganesh Agro Tourism the food served is Pure Vegetarian Maharashtrian style.
Breakfast: Poha, Upma, Taakachi Ukad, and Spicy Misal, Shira etc.
Lunch: Bhakri, Chapattis, Rice, Aamti, Varan, Pickle, Bhaji, Chatani, Wangeche Bharit, Jhunka / Pithle, Seasonal Fanas Bhaji, Green Vegetable Sabji, Matki / Chawli Usal, etc.
Facilities and Amenities:
The overnight stay arrangement is at the farm itself, there are 4 rooms. The occupancy is quadruple sharing so every room has 1 double bed. Separate room for families .The accommodation facilities are basic but very hygienic, neat and clean. This arrangement is purposely kept to experience the joint family atmosphere. Wood fire Water heaters are fitted to provide the running hot water for bathing in the morning.
Stay Safe:
The Ganesh Agro Tourism Nate is very safe & secure for all the guests and visitors; we provide round the clock security for the entire premises.